Hello everyone,
Today the following bugfixes/content updates:
Fixed a typo in vote reward claiming.
Fixed dead/leave/completed spawns for recipe for disaster.
Created Mage Arena Miniquest which on completion unlocks imbued godcapes(inventory models are weird):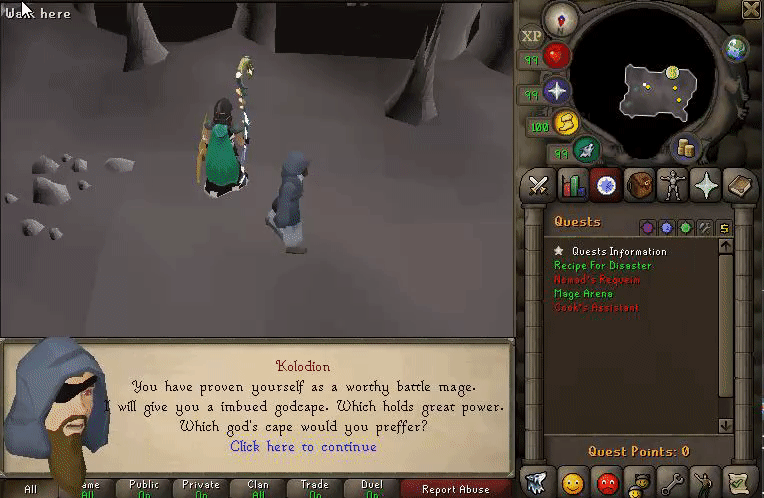 Created The cook's assistant quest.
Made AFK spots at home you can use these when you leave your computer to gain a little gp/exp: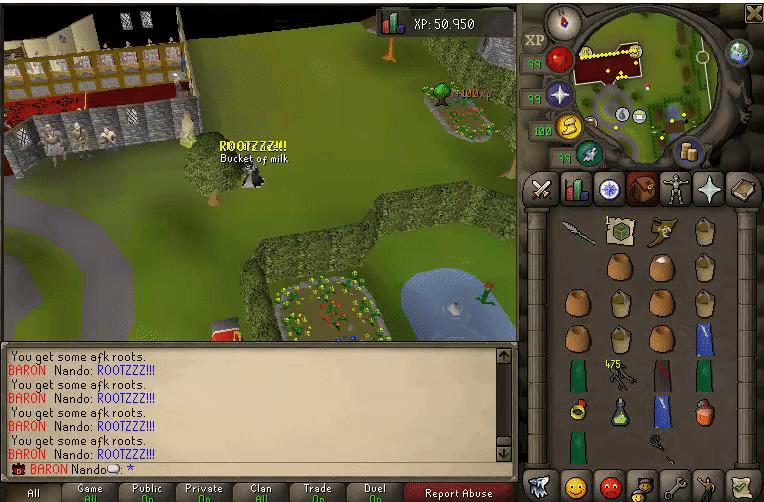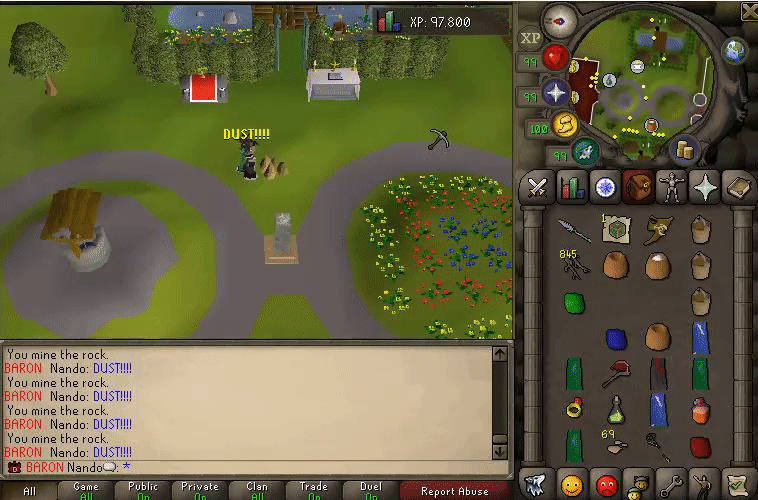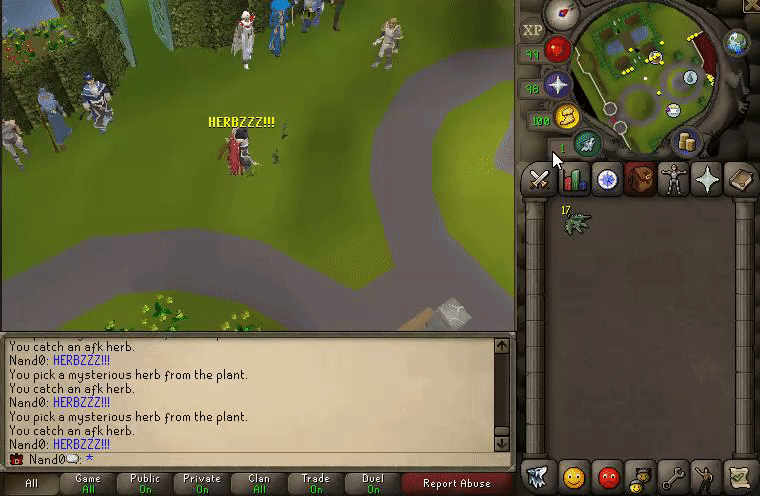 Combat stone should no longer move and neither die.
Enjoy,
Nandox​