Content:
Added Daily rewards, login and vote daily to recieve these.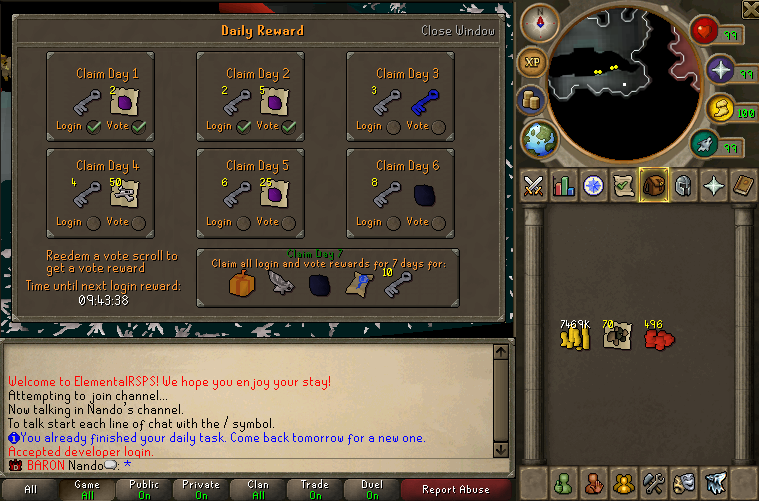 Added a daily task system with rewards for completing them.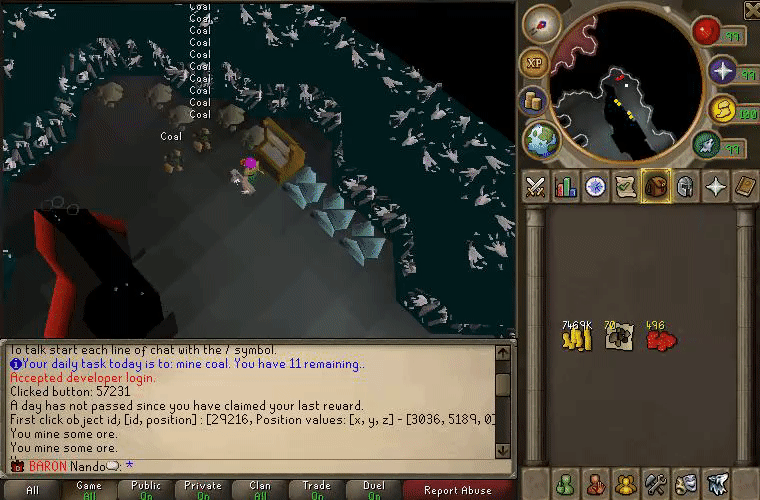 Donator benefits on daily task completion:
Bronze - X2 Blood Money
Silver - X2 Blood Money
Gold - X3 Blood money
Platinum -X4 Blood Money
Diamond - X5 Blood money
Ruby - X6 Blood money
Bugfixes/misc.
When levelling up your skills are no longer automatically set to the new level.
Dragon fire protection now works the way it should.